Breaking news!
Doc McStuffin fans have been heard. In response to some disappointed fans last week, Disney has announced that the Doc will be at ALL events!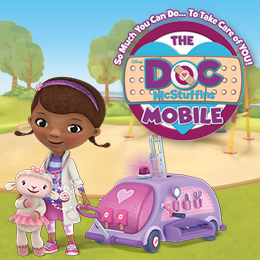 For a list of all the dates, please
check here
.
#OhLucy and I will be heading up to Dallas and hope to meet up with my pal Suzanne, with
SuzanneRan!
Super excited now that I *know* #OhLucy will get to actually MEET the Doc!
Have you been to one of the events? What do you think about this update?